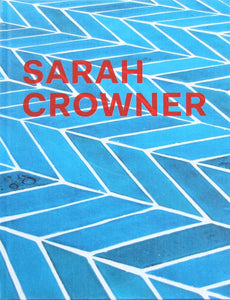 Monograph produced on the occasion of the artist's solo exhibition, Beetle in the Leaves, at MASS MoCA (April 16, 2016 - February 12, 2017).

Known for colorful and boldly graphic paintings made of sewn canvas, as well as patterned tile structures that transform architecture into painting (and vice versa), Sarah Crowner works in a variety of media spanning the divide between the fine and applied arts.

An interview with Crowner accompanies essays discussing her practice and her exhibition at MASS MoCA. With a vibrant design that echoes Crowner's sensibility, this book examines Crowner's inclusive yet singular vision.